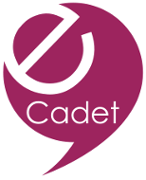 The eCadets next challenge for Year 5 and 6 is to register the school on GoBubble.
GoBubble (Ecadets safe secure social network built just for under 13s).
Congratulations.
eCadets have done fantastic work and passed the challenge Spring: Main activity (Mini) and have been promoted.
E-Cadets: Children start as e-cadets and now have achieved e-sargent and e-inspector. They are now working towards being towards an e-chief inspector. Being an E-cadet is to raise more awareness for e-safety and put in a support network for children. Classes will have a diplomatic vote of those wanting to be Ecadets. They also attend a weekly club and what they are taught, they feedback to their classes. Ecadets support the children with any issues they may be facing online and report back to the teachers.